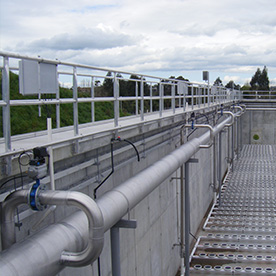 Civil Construction
Industrial Welding is well known to many local Councils and Civil Engineering Construction Contractors for our ability to provide all fabrication and mechanical installation work from start to finish.
Our services include Water and Wastewater Treatment Plant projects, upgrades and maintenance, Sewerage Pumping Station new builds and retro fit outs and Water and Wastewater new pipe line projects.

This work typically includes installation of new pumps and valves, fabrication, welding and installation of stainless steel, carbon steel or concrete lined steel pipe work and any other associated mechanical or metal work.
With our fully set up mobile trucks complete with cranes, generators and compressors, the work can be done quickly and efficiently wherever it may be.

Go to our projects tab to see more details on recent projects.